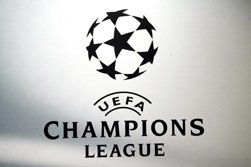 Having lost their opening three matches Olympiakos need to beat Lyon to remain in contention for a place in the knockout phase.
Coach Trond Sollied is taking heart from encouraging displays at Lyon and Madrid.
"We have to be optimistic and try to repeat our performance against Lyon in France, to be able to win," Sollied said.
"We have been playing quite well recently but we just haven't been getting the positive results. We feel we deserve more than zero points."
"I'm very realistic and, the fact is, only two teams with zero points at this stage have gone through, but as long as we have a mathematical chance of qualifying we have to fight on," he added.
"We have one target now and that is to beat Lyon, and the only way we can do that is by not repeating certain errors and making the most of our good moments."
Sollied will be without defenders Mihalis Kapsis and Anastasios Pantos through injury, while striker Mihalis Konstantinou suffered a groin problem on Monday night and goalkeeper Antonios Nikopolidis has flu.
Kleopas Giannou should deputise in goal, with either Haruna Babangida or Ieroklis Stoltidis filling in for Konstantinou. Grigorios Georgatos and Erol Bulut are in contention for the left-back slot.
Meanwhile, Lyon coach Gérard Houllier has urged his players to "give everything they have" as they look to retain their 100 per cent record in this season's Champions League
"I believe ten points will see us through, although that wasn't enough for Olympiakos last season," he said.
Houllier is not underestimating tonight's opponents.
"They are dangerous because they will be playing their last hand to qualify and will do everything to win," he added. "We need a positive result in order to play our remaining two matches with peace of mind."
Houllier is expected to keep the same team that beat Olympiakos a fortnight ago.