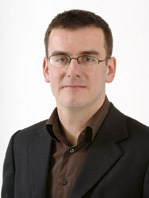 Lionel Messi's wonderful performance was the highlight of Argentina's 4-1 defeat of South Korea yesterday at Soccer City. Messi thrived in the space behind the main strikers. That is surely his best position.
Throughout his short but brilliant career, debate has raged over where to play Messi. Barcelona coach Pep Guardiola has mostly favoured the right side of the front three, while In World Cup qualifying, Maradona played Messi in a deeper role where he struggled.
There was even a suggestion from some in Argentina that Maradona was playing Messi out of position because he was worried that Messi might eclipse his achievements as a player.
Such conspiracy theories can surely be dismissed. Maradona's infectious enthusiasm is captivating everybody in the Argentina camp. Suited and booted on the touchline, Maradona is loving every minute.
Although was not a success in his time as a club coach, Maradona actually seems well suited to a life as a tournament coach. He doesn't have to worry about any day-to-day logistics, he can concentrate on team affairs. Crucially, he has settled on his starting eleven and formation. And everything seems designed to get the best from Messi.
Many coaches are suspicious natural talent and don't know how to handle it. Think of all those players down the years who have been labelled "mavericks". Players whom coaches don't like because they don't fit into their systems. At this World Cup Ronaldinho doesn't fit into Dunga's Brazil system while. Italy coach Marcello Lippi did not want to find a role for Antonio Cassano.
Yet Maradona is getting the best from Messi – precisely because he understands how Messi thinks and plays.
Argentina were a joy to watch against South Korea. In Higuain, they have an unselfish centre-forward who provides a foil for the talents of Messi and Tevez to thrive, but who also has the poacher's instinct when chances come his way.
Argentina's main weakness appears to be at full-back. Jonas Gutierrez's cavalier approach on the right flank is bound to be exploited by better teams than South Korea, while left-back Gabriel Heinze was beaten by a clever Korean pass which almost set up Yeom in the second half at Soccer City.
But for now Argentina are enjoying themselves, especially Maradona and Messi, the kindred spirits whose relationship could take their country all the way to the Final.