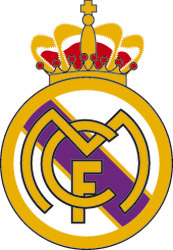 With Tony Adams gone who will take over the reigns at Fratton Park? See all the runners and BestPrice betting here.
Real Madrid remain the world's richest soccer club while English clubs have been hit by the declining value of the pound, according to accountancy firm Deloitte's annual survey.
Manchester United and Barcelona remain in second and third positions respectively in the latest "Football Money League" report on the world's 20 biggest clubs ranked by revenue.
"If the exchange rate value of the pound had not depreciated, there would have been nine, rather than seven English clubs in the top 20 and Manchester United would have topped the Money League ahead of Real Madrid," said Dan Jones, partner in the Sports business group at Deloitte.
The impact of the current economic downturn on club revenues was not measured in the report from the 2007-08 season.
But top clubs should thrive despite the crisis, as a result of loyal fan bases and long-term broadcast and sponsors contracts, Deloitte said.
"The unique nature of the football industry will enable major clubs to be relatively resistant to the economic downturn," said Paul Rawnsley, director in the sports business Group
Spanish champions Real Madrid saw their revenues rise by four percent to €366 million.
Manchester United, the Premier League and Champions League winners, posted a 21 percent increase in revenues to €324.8 million.
The top 20 clubs' aggregate revenue grew by six percent to 3.9 billion euros in 2007-08.
The ranking was dominated by European clubs, with the number of English clubs growing to seven from six, four from both Germany and Italy and two each from Spain and France.
Fenerbahce became the first Turkish club to feature in the ranking since its creation in 1996-97.
Bayern Munich, whose revenues were boosted by the club acquiring the entire ownership of its home ground, climbed three places to fourth.
Celtic, Valencia and Werder Bremen dropped out of the list.
Manchester City climbed to 20th position largely due to the increase in broadcast revenues received from the Premier League prior to the club's take over by the Abu Dhabi-based owners.
Deloitte Football Money League – 2007/08 revenue (previous year in brackets)
1 (1) Real Madrid £289.6million
2 (2) Manchester United £257.1m
3 (3) Barcelona £244.4m
4 (7) Bayern Munich £233.8m
5 (4) Chelsea £212.9m
6 (5) Arsenal £209.3m
7 (8) Liverpool £167.0m
8 (6) Milan £165.8m
9 (11) Roma £138.9m
10 (9) Internazionale £136.9m
11 (12) Juventus £132.6m
12 (13) Lyon £123.3m
13 (16) Schalke 04 £117.5m
14 (10) Tottenham £114.8m
15 (15) Hamburg £101.3m
16 (19) Marseille £100.4m
17 (14) Newcastle £99.4m
18 (-) Stuttgart £88.3m
19 (-) Fenerbahce £88.1m
20 (-) Manchester City £82.3m
Read Gavin Hamilton's thoughts on football's rich list.
With Tony Adams gone who will take over the reigns at Fratton Park? See all the runners and BestPrice betting here.